von poll real estate
About us
Large (inter)national network
We think global and act local
VON POLL REAL ESTATE is a modern agency on the Dutch housing market. We work with a team of highly experienced, multilingual and customer-oriented real estate agents and professionals with both feet on the ground. With more than 1,500 employees and 350 offices, von Poll Immobilien GmbH is one of Europe's largest networks of real estate agents so that we are always 'in the best locations for you'. Not just in the Netherlands, but also all around Europe.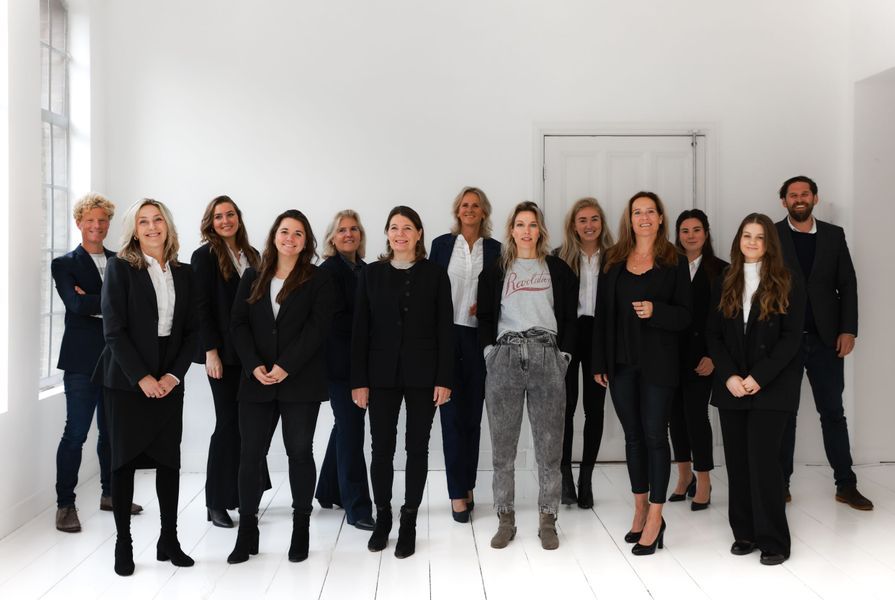 Skilled and knowledgeable
All areas of expertise under one banner
With a diverse team of professionals, we are well equipped to guide our clients. Our colleagues have extensive knowledge of their trade and have different backgrounds and applicable experience. Not only are our brokers and valuators fully qualified and certified, some of our colleagues have worked on international projects as expats themselves, they know how to put 'people' first through their knowledge of HR and our real estate experts know how to turn any space into a 'perfect place' through their knowledge of interior styling.
This is our team
Team Von Poll Real Estate
Pleased to meet you
When you choose us, you get a whole team of professional and enthusiastic experts on your side. VON POLL REAL ESTATE'S network now comprises more than 350 offices with one philosophy: reliability, responsibility and customer satisfaction.
Joan Dik
Register real estate agent and Partner
Joan is born and raised in real estate and the centre of Amsterdam is the absolute perfect place to live for her. In her free time, she DJs at parties and events and enjoys going on adventures with her dog Pluk. When she is not at or around the office in Amsterdam or The Hague, she is out and about. She loves art, culture and travel.
Marie-Christine Lodewijk
Marie-Christine has been working in real estate since 2005 and started Von Poll Real Estate with her partners in 2016. After the Hotelschool in The Hague, she worked at Heineken, among others. Besides her day-to-day obligations, she maintains contact with the Frankfurt headquarters and other international partners. She is committed to growing Von Poll Real Estate even further. Her perfect location in Amsterdam is sailing through the Amsterdam canals. She loves networking. She also enjoys socialising over drinks and cooking, golfing, sailing and skiing. Very active in that!
Elisabeth van Zijverden
Former expat Elisabeth has lived in Amsterdam for over 15 years and counting. She joins the team as a Registered real estate agent/valuator and partner. On weekends, she can be found at the Noordermarkt with a cup of coffee in her hand or queuing at Le Fournil for one of their wonderful cakes. When not in Amsterdam, she can be found on the beach at Scheveningen. Her role within Von Poll is right up Elisabeth's alley. She puts personal contact with clients first and gets a kick out of happy faces after a successful purchase or sale.
Teun van Esch
Real Estate Agent and Partner
This outgoing 'Brabander' has been around in Amsterdam for about 10 years. He started as a trainee in corporate real estate and has worked in residential real estate in Cape Town. Besides the brokerage, Teun enjoys the good things in life and spending time with family and friends. His perfect place to live is the Stadionbuurt. "Cosy and quiet neighbourhood close to the hustle and bustle of the city, but also lots of nice restaurants around the corner. Since the renovation of Stadionplein, this is the best place in Amsterdam." Teun would describe himself a decent card player and above-average bench-press ;-)
Cecile Smits van Oyen
Register real estate agent and Partner
Cecile is a true athlete and loves to travel. She has lived in Amsterdam for over 35 years now and has gone through all the phases here; studying, living together, starting a family and now the children have left the house and are living independently in Amsterdam. In Amsterdam, she is at her happiest when she cycles from the centre and the Museumplein stretches out before her with its lights and the "Concertgebouw". "That exact moment is the moment I am so proud to live in Amsterdam. However, I am from The Hague and grew up there." Cecile started out as a Private Banker at several major banks. Consequently, she has a lot of experience in business services and assessing people's needs.
Willem Jan Romeijn
Register real estate agent and Partner
Willem Jan is a busy man, at home and around the city. When he is not in Amsterdam , he can most likely be found on Schiermonnikoog, his second home. "The city of Amsterdam is a hobby in itself to me with all the shops, restaurants, museums and architecture," he says. This sporty real estate agent can often be found in the gym and also regularly runs long distances in, for example, the Twiske. In October, he will run a full marathon for the first time (Amsterdam's, of course!). After having lived in the Jordaan area for 14 years, he now lives in Amsterdam Noord. A new and metropolitan area by the IJ.
Caroline van Weede
Real Estate Agent
Caroline joins the Von Poll Real Estate team in Amsterdam as a fully certified agent. With her past as an HR and recruitment specialist, she also puts 'people' first in her work as a real estate agent. Caroline has lived in Amsterdam for 30 years and knows the city like the back of her hand. 'Amsterdam looks so beautiful every day. For me, the canalbelt is the perfect place to live and work.'
Babs de Goeij-Koster
Real Estate Agent
Babs loves to be out and about; as a real estate agent, with her family, to play sports and to travel. Born in Amsterdam, raised in Edam and then back to Amsterdam; following her heart. Now she lives on Amstelveen's border with Amsterdam near the Amsterdamse Bos. "Amsterdam has so many great neighbourhoods and impressive places that I can't choose, it's just what I need." Babs joins team Amsterdam and brings a mountain of experience in design, interior styling, media and advertising with her. She guides clients from the region, around the country and even serves her international clientele.
Hannah van Wensem
Real estate agent
Hannah has lived abroad for more than 15 years - from Chile to South Africa - and speaks her languages fluently: "I have a lot of experience in helping expats find their way in the hectic housing market and can put myself in the shoes of (international) clients." Her "best location" is De Archipelbuurt in The Hague, close to the beach and the city. Hannah loves the beach, does yoga and enjoys cooking for friends and family.
Herma ten Doesschate
Rental agent
When our colleague Herma moved with her family to Switzerland for her husband's work, she started her career as a relocation advisor in the Zug-Zürich region. With this knowledge at hand, she came back to Amsterdam to use her own expat and relocation experiences to help expats make the move as smooth as possible and make clients feel 'at home' in the Netherlands quickly. "I get very excited when people find their place in a new city, to make them feel at home again," Herma says. Herma's perfect spot is the Plantage neighbourhood. She finds Wertheim park a lovely place to wander around for a while. Herma is sporty and undertaking and enjoys taking long walks with her dog, even if the weather is typically Dutch...
Helen Thie
Real estate expert
Helen has been working in real estate for 25 years and recently, after running her own office for 12 years, chose to strengthen the team of Von Poll real estate. She has chosen this because with her expertise in rental, new construction and an international network she can help more clients. In addition to her work, Helen can mainly be found on the water. Here she lives, sails and swims and runs her own BnB. In the summer she operates as a skipper on boat trips. She owes her great love and knowledge of engineering and architecture to her father, who has been an architect for many years.
Marie Muller
Intern
You can find Marie at our offices in Amsterdam as our intern for the commercial team. In her spare time, she enjoys being active and likes to play paddle or go kite surfing. Her best location? "Preferbly on a boat, sailing along the canals of Amsterdam!". Marie is currently studying Real Estate & Brokerage, but previously studied and completed a degree at the Hotel School. Hospitality and organising are now second nature to Marie. "Whatever the future brings, I really see myself working in real estate," she says.
Offices
In the best locations for you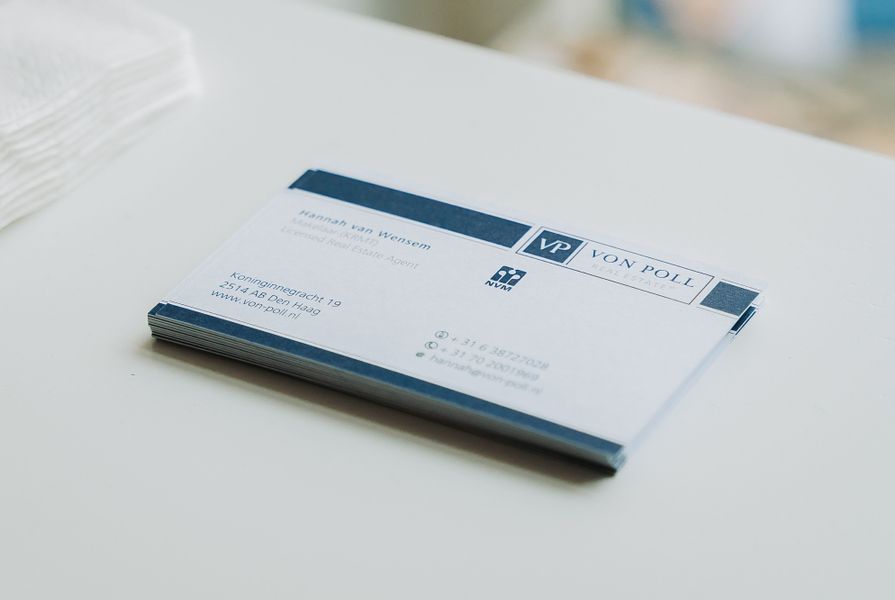 Become a partner
We are looking for new partners
Von Poll Immobilien GmbH is an established name in European real estate, but VON POLL REAL ESTATE Netherlands is a new and modern agency on the market. We are always looking for partners who want to open their own real estate agency under the VON POLL REAL ESTATE banner flag. Thus, a partner at VON POLL REAL ESTATE enjoys all the freedom to do business their own way, but never stands alone. We are expanding the VON POLL REAL ESTATE brand to 'all the best locations' for our network.